🍡 The all in one, data rich scanner solution.
Just add @RuScanBot to any group. grant it admin privileges, and start scanning!
You can either paste a CA or use the /ru command followed by the token ticker, such as /ru pepe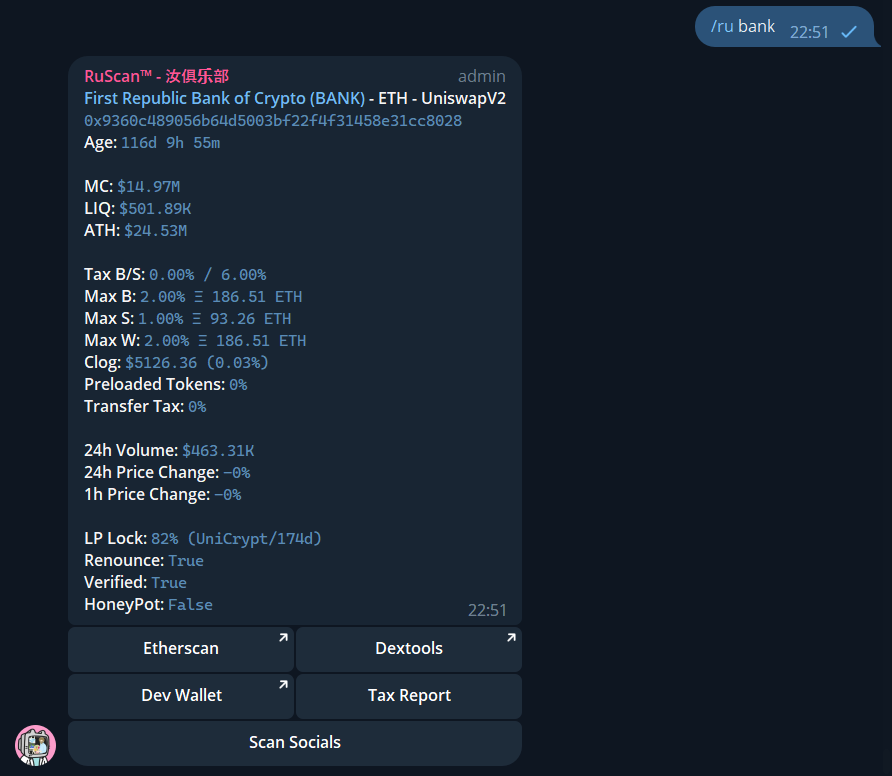 This illustration shows a /ru command based scan.
This feature scans tax collection wallets and provides results when clicked, ensuring efficiency during fast-paced moments in the crypto space.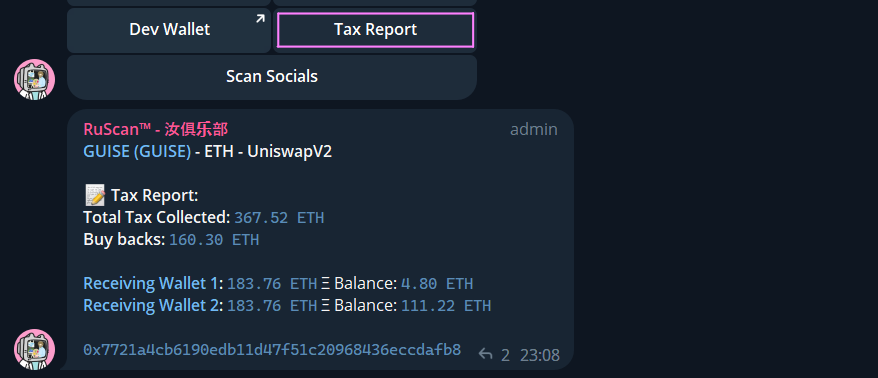 You can also click the 'receiving wallet' links to look deeper on etherscan.
Finding social media links is crucial for verifying token legitimacy. After the main UI is fully loaded, simply click the 'Social Scanner' button, and it will swiftly scan for social media data.

Many developers add social info in the CA, the first place we look.
We've just finished the primary development, and it is now live in production mode. Given the vast amount of on-chain data it retrieves and its complexities, we are actively working on speed optimisation to ensure it operates as swiftly as possible.
Feel free to reach out if you have any suggestions; we're always looking to hear back from community members, traders, and developers who share our vision.